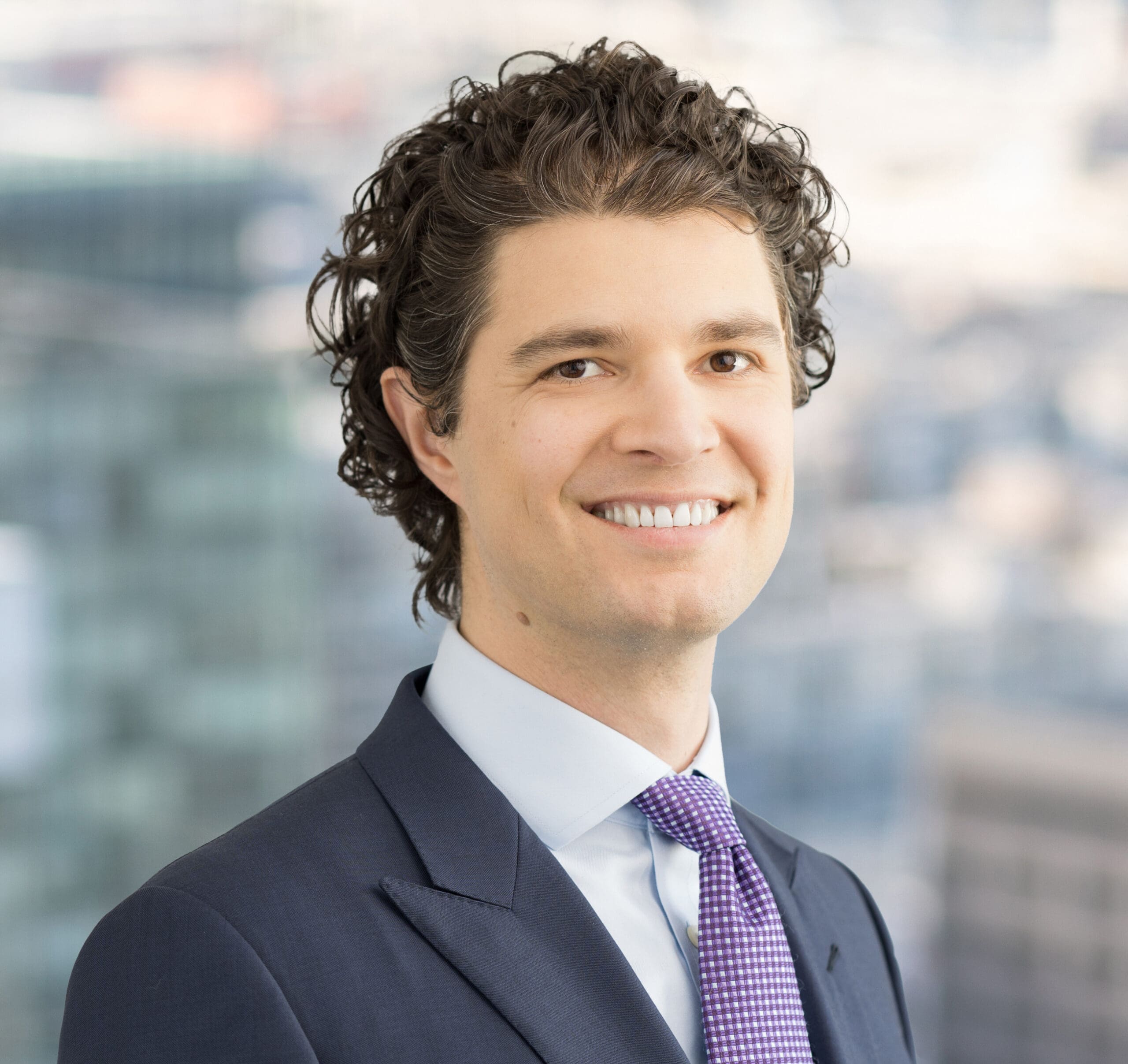 Giovanni Saarman González
Giovanni Saarman González is a litigation associate in the San Francisco office of Munger, Tolles & Olson.
Mr. Saarman González represents clients in federal and state courts and administrative proceedings before government agencies, including the California Public Utilities Commission (CPUC). He focuses his practice on commercial litigation and advising clients operating in regulated industries and is a key member of MTO's energy practice.
In 2023, Mr. Saarman González was recognized by Chambers USA as an "Associate to Watch" for his work in commercial and regulatory litigation in the energy sector.
Representative matters before the CPUC include proceedings related to Pacific Gas and Electric Company's (PG&E) Plan of Reorganization and its $7.5 billion rate neutral securitization transaction and representing Southern California Edison Company (SCE) in a proceeding related to San Onofre Nuclear Generating Station.
Mr. Saarman González's regulatory practice also extends to other industries and administrative agencies. For example, he currently represents the Association of American Railroads before the Surface Transportation Board in a proceeding related to reciprocal switching. In addition, Mr. Saarman González has represented PG&E in appeals before the Ninth Circuit Court of Appeals stemming from orders issued by the Federal Energy Regulatory Commission and a related adversary case in PG&E's bankruptcy proceeding.
He maintains an active pro bono practice, including representation of plaintiffs in a class action lawsuit alleging that certain policies and practices of U.S. Immigration and Customs Enforcement in Southern California violate the Fourth Amendment. He also has filed amicus briefs in cases before the United States Supreme Court and the Ninth Circuit and represented individual parents and a non-profit organization challenging implementation of Florida's Marjory Stoneman Douglas High School Public Safety Act.
Mr. Saarman González clerked for the Honorable Goodwin H. Liu of the Supreme Court of California and the Honorable Timothy B. Dyk of the U.S. Court of Appeals for the Federal Circuit in Washington, D.C.
Mr. Saarman González earned his J.D. from UCLA School of Law, where he was awarded the Lawrence E. Irell Prize after his first year and graduated first in his class. During law school, he served as an articles editor of the UCLA Law Review, participated in the Supreme Court Clinic, and externed with the Natural Resources Defense Council.
Mr. Saarman González graduated summa cum laude with a B.A. in economics from Occidental College.
Publications
"Evolving Jurisdiction Under the Federal Power Act: Promoting Clean Energy Policy," UCLA Law Review (June 2016)
"Regulating Pollutants, Good Neighbor Agreements, and Negative Externalities," Ecology Law Quarterly (Jan. 2014)
Education
UCLA School of Law (J.D., 2016) Order of the Coif; articles editor, UCLA Law Review; Lawrence E. Irell Prize (2014); Michael T. Masin Scholar
Occidental College (B.A., summa cum laude, 2012) Phi Beta Kappa
Clerkships
Justice Goodwin H. Liu, Supreme Court of California (2020-2021)
Judge Timothy B. Dyk, U.S. Court of Appeals, Federal Circuit (2016-2017)
News
Publications
"Evolving Jurisdiction Under the Federal Power Act: Promoting Clean Energy Policy," UCLA Law Review (June 2016)
"Regulating Pollutants, Good Neighbor Agreements, and Negative Externalities," Ecology Law Quarterly (Jan. 2014)
Education
UCLA School of Law (J.D., 2016) Order of the Coif; articles editor, UCLA Law Review; Lawrence E. Irell Prize (2014); Michael T. Masin Scholar
Occidental College (B.A., summa cum laude, 2012) Phi Beta Kappa
Clerkships
Justice Goodwin H. Liu, Supreme Court of California (2020-2021)
Judge Timothy B. Dyk, U.S. Court of Appeals, Federal Circuit (2016-2017)