"Flat as a Dollar Bill"
That's how Vault describes our hierarchy. We just don't have one.
From your first day as a Munger, Tolles & Olson attorney, you are treated like an owner of the business. All attorneys receive the firm's monthly financial statements, are invited to attend committee meetings and vote on recruits.
This approach dates back to our firm's inception in 1962, when our seven founders set out to create a different type of law firm. They believed that a true partnership needed to be one in which every lawyer had a voice in decisions, including every attorney hiring decision. They created – and we have maintained – an egalitarian environment in which consensus-building drives initiative and change. Though now there are some 200 voices rather than the initial seven, this approach to decision-making remains a cornerstone of our culture.
Empowered to make a difference in firm life, many of our junior lawyers have done just that. Here are a few examples of associate-led efforts within the organization:
Building the first law-firm-sponsored care center on the West Coast.
Reducing the firm's environmental footprint by implementing a compost system, eliminating bottled water usage and reducing paper consumption.
Supporting health and wellness by making treadmill desk stations available to all employees and expanding healthy food options at firm functions.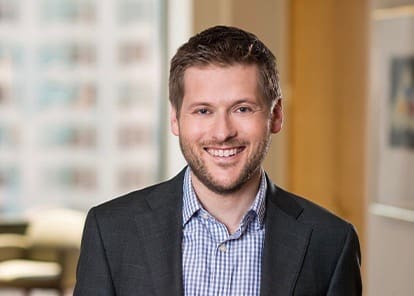 Meet Our Lawyers
Meet some of our lawyers and learn about their experiences at Munger, Tolles & Olson LLP.